Trump And 18 Allies Charged In Georgia Election Meddling As Former President Faces Criminal Case
In a significant development that sent shockwaves through the political landscape of the United States, Trump and 18 allies charged in Georgia election meddling as former president faces criminal case. This marked the fourth criminal case that the former president has faced, intensifying the legal challenges that have continued to surround his post-presidential life.
The charges, stemming from investigations into the 2020 presidential election, have further ignited debates over accountability and the boundaries of political power. The charges were a result of a thorough investigation conducted by Georgia prosecutors, led by District Attorney Fani Willis.
This investigation centered around claims that Trump and his associates attempted to undermine the integrity of the election process in Georgia, which played a pivotal role in the outcome of the 2020 presidential race.
The allegations ranged from pressuring local officials to alter vote counts to spreading misinformation in an effort to cast doubt on the election's legitimacy.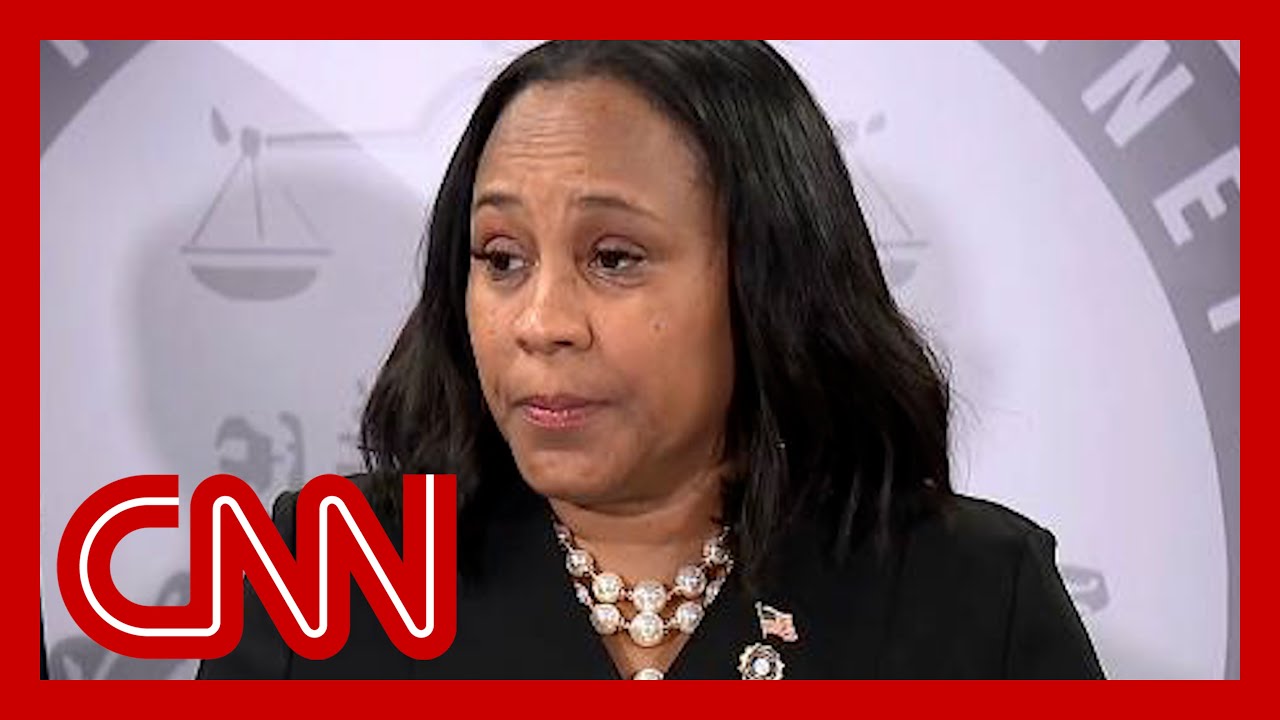 Fulton County District Attorney Fani Willis speaks after Trump election case indictment is unsealed
COPYRIGHT_GPOT: Published on https://gpotcenter.org/trump-and-18-allies-charged-in-georgia-election-meddling-as-former-president-faces-criminal-case/ by - on 2023-08-16T02:48:24.605Z
Trump and 18 allies charged in Georgia election meddling as former president faces criminal case. The grand jury indictment, made public through official channels, outlined a comprehensive case against Trump and his allies.
The nearly 100-page indictment details dozens of actions taken by Trump or his supporters to overturn his loss, including pleading with Georgia's Republican secretary of state to find him enough votes to win the crucial state; harassing an election official who was the target of false fraud allegations; and attempting to convince Georgia lawmakers to disregard the will of the people and appoint a new slate of electoral college electors in Trump's favor.
Fulton County District Attorney Fani Willis, whose office brought the case, said:
"

"

The indictment alleges that rather than abide by Georgia's legal process for election challenges, the defendants engaged in a criminal racketeering enterprise to overturn Georgia's presidential election result.- Fani Willis
The charges marked the fourth legal challenge that Donald Trump has faced after leaving office. The former president had previously been under investigation for a range of issues, including tax fraud, financial improprieties, and allegations related to his role in the January 6th Capitol insurrection. The Georgia charges added another layer to the ongoing legal battles surrounding his post-presidential life.
Former White House chief of staff Mark Meadows, former mayor of New York City and Trump attorney Rudy Giuliani, and a Justice Department employee from the Trump administration named Jeffrey Clark, who helped the then-president reverse his Georgia election loss, are also defendants. John Eastman, Sidney Powell, and Kenneth Chesebro were among the other attorneys who put out questionable legal arguments to have the verdicts overturned.
The Georgia case touches on some of the same issues as Trump's recent indictment in Washington, such as his and his allies' attempts to obstruct the Capitol's electoral vote tally.
The indictment differs from the more narrowly focused case launched by special counsel Jack Smith, which has so far solely named Trump as a defendant, among its extensive web of defendants (a total of 19).
By noon on August 25, according to Willis, the defendants may voluntarily surrender. She added that she intended to try the accused all at once and that she would look for a trial date within six months.
Four criminal cases in five months, each in a separate city, are bookended by the indictment. This would be overwhelming for anyone, let alone someone like Trump who must simultaneously balance his duties as a criminal defendant and a presidential candidate.
Trump and 18 allies charged in Georgia election meddling as former president faces criminal case. This has represented a landmark moment in American politics and legal history. It underscored the enduring significance of the 2020 presidential election and the continued reverberations of its aftermath, and it served as a testament to the complex relationship between power, accountability, and the rule of law in the United States.
Share:
Twitter

|
Facebook

|
Linkedin