The U.S. Response To The Iranian Protests Is Expected To Include New Sanctions Against Crackdown Participants
According to a source familiar with the planned action, the U.S. response to the Iranian protests is expected to include new sanctions against crackdown participants. This information was provided to CNN by the source.
On Monday, President Joe Biden issued a statement that was intentionally confusing and promised additional costs "on perpetrators of violence against peaceful protestors." The statement came after President Biden moved quickly to throw his support behind the demonstrators.
According to Reuters, Biden said he was deeply concerned about reports that peaceful protesters in Iran were being attacked with violence more and more, and he promised to act quickly.
COPYRIGHT_GPOT: Published on https://gpotcenter.org/the-us-response-to-the-iranian-protests-is-expected-to-include-new-sanctions-against-crackdown-participants/ by - on 2022-10-10T22:31:44.571Z
"

"

This week, the United States will be imposing further costs on perpetrators of violence against peaceful protesters. We will continue holding Iranian officials accountable and supporting the rights of Iranians to protest freely.- President Joe Biden
According to White House press secretary Karine Jean-Pierre, university students in Iran are "rightly enraged" by Amini's death, and the weekend crackdowns are the type of events that drive young Iranians to leave the country "to seek dignity and opportunity elsewhere."
She gave no indication that the crackdown would have an impact on US diplomacy to resurrect the Iran nuclear deal, which was abandoned by President Donald Trump in 2018.
According to a source who spoke to CNN, those costs are expected to be implemented this week in the form of additional sanctions, with the possibility that even more action will follow.
The death of Mahsa Amini, a 22-year-old Kurdish Iranian woman, was the spark that ignited the massive protests that are currently sweeping across Iran. Mahsa Amini was detained by morality police on September 13 after being accused of violating the country's conservative dress code.
In his address to the General Assembly of the United Nations a month ago, President Joe Biden made a passing reference to the demonstrations that were taking place in response to her death. He also stated that the United States of America stood in solidarity with the "brave women of Iran who right now are demonstrating to secure their basic rights."
A few days later, the United States government made an announcement that sanctions would be placed on Iran's morality police "for abuse and violence against Iranian women and the violation of the rights of peaceful Iranian protestors."
After some high-ranking officials in the Biden administration admitted that the United States was too slow to respond when protests emerged in Iran in 2009, the United States is making an effort to move quickly in order to respond to the protests that are sweeping Iran.
Recently, Jake Sullivan, who previously worked as a national security adviser for the Obama administration and now works for Joe Biden, told NBC that government officials were concerned about undermining the protesters rather than helping them.
Sullivan said:
"

"

What we learned in the aftermath of that is that you can overthink these things, that the most important thing for the United States to do is to be firm and clear and principled in response to citizens of any country demanding their rights and dignity.- Sullivan
He went on to say that right after the protests began, their administration began speaking out, and the President went to the United Nations well and said that the United States stands with the citizens of Iran, the women of Iran, as they demand their rights, dignity, and a better future in Iran.
Biden also stated on Monday that the United States was working to make it easier for Iranians to access the internet. He said this would be accomplished "including through facilitating greater access to secure, outside platforms and services."
However, US officials have acknowledged that this will be a difficult task.
Recently, Secretary of State Antony Blinken was quoted as saying:
"

"

It is clear that the Iranian government is afraid of its own people. Mahsa Amini senselessly, tragically died, and now the government is violently suppressing peaceful protesters rightly angry about her loss.- Secretary of State Antony Blinken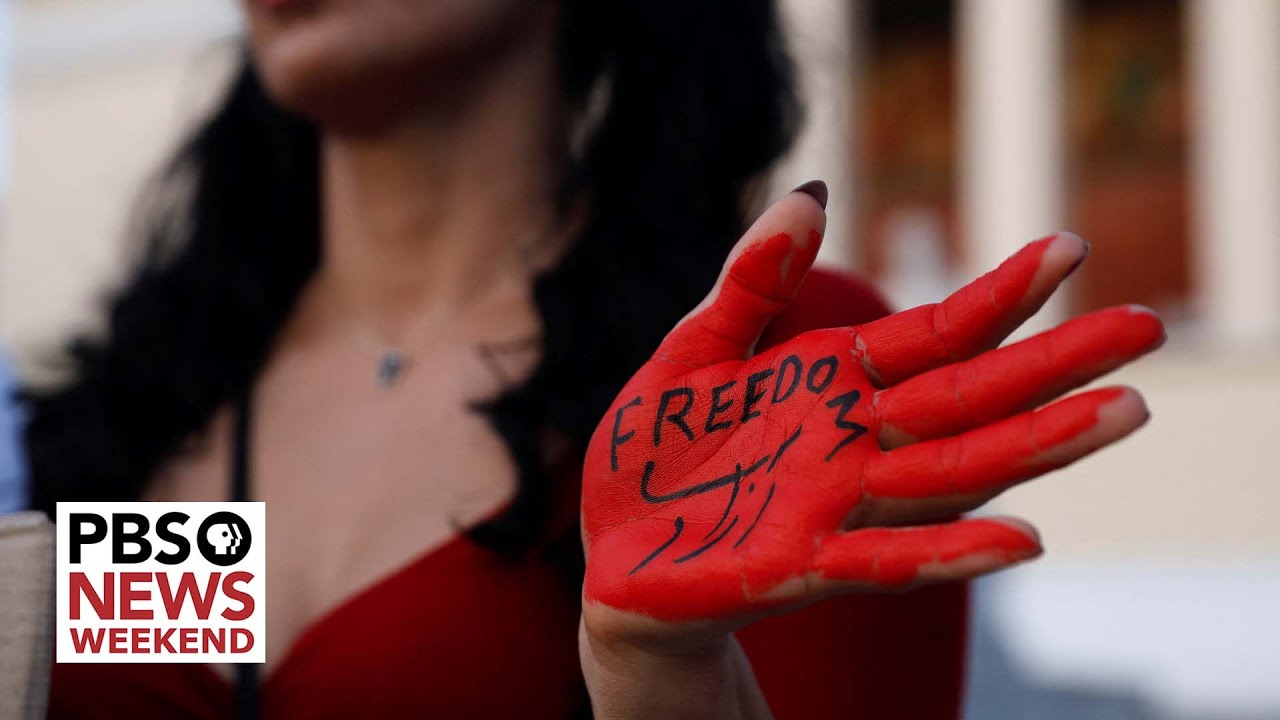 How Iran's Gen Z is leading protests in the streets and online
At that time, the age of social media was just getting started. Twitter had been around for only three years. Facebook wasn't too much older. At the time, there were less than 1 million smartphones in Iran.
Now, the reach has grown by a factor of ten. There are about 48 million smartphones in Iran today, which is more than half of the population. The use of social media apps like Instagram and the messaging apps Telegram and WhatsApp has grown a lot.
They are also encrypted, which makes it harder for the government to spy on them and gives people a place to organize and share pictures and videos.
Still, the uprisings in Iran in 2009 and the Arab Spring in 2011 showed that social media has its limits. Organization and images in the virtual world don't always lead to success on the ground.
Share:
Twitter

|
Facebook

|
Linkedin